Asset recovery in Russia & CIS countries can be a time consuming and never ending task, which is why we are ready to assist. Whether you suspect that you are already a fraud victim or want to reduce the risk of becoming a victim, we have experienced fraud examiners who can assist you with your fraud examination and recovery needs. We also have the experience of evaluating the predication of and expertise in investigating accusations of fraud, conducting interviews, and tracing the flow of assets through complex entity structures.
Asset recovery in Russia, in particular, requires the ability to understand stakeholders' various interests and rights and the range of options available for recovery. One challenge for those tracing assets is the difficulty of getting an initial understanding to the location of assets, particularly in cases where there is no intitial data available. Each situation is different, however, all recovery situations require certain skills, including an ability to understand competing interests and to maximize recovery. A lack of planning can lead to increased costs and an additional time to recover assets. Therefore, it is important to perform preliminary research of the counter-party and understand its standing and potential perimeter of interests.
By forensically discovering and establishing the facts, the true extent of alleged fraud is revealed showing the various levels of manipulation and deceit; all of which is necessary to assist with asset recovery efforts. We use creative approaches to identify and recover misappropriated assets, to provide cost-effective value recovery. In many countries, the access to public record information is often limited and only becomes obtainable once you can prove you are entitled to the information. In some cases it would be via a formal insolvency process or court appointment. The legal structure and character of the interest in the assets, such as an investment in a trust versus a real estate, will impact the strategy for recovery.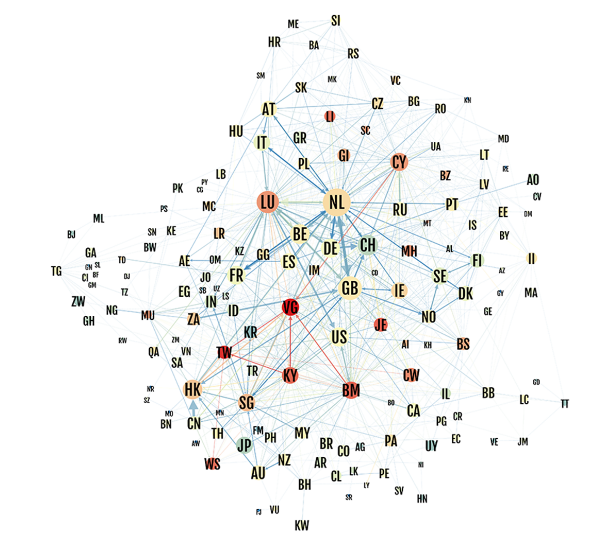 INSIGHTS: According to  one  research, the Netherlands, the UK, Switzerland, Singapore and Ireland – serve as the world's conduit Offshore Financial Centers. Together, these five conduits channel 47% of corporate offshore investment from tax havens – the Netherlands leads the pack with 23%, followed by the UK (14%), Switzerland (6%), Singapore (2%) and Ireland (1%)